Looking for Professional Cleaner for House Washing?
Ultimate Clean provides an environmentally friendly, low pressure house cleaning service that offers affordable rates. We use customized equipment with controllable pressure to wash away all dirt and debris from your property without any damage to it.
A clean house is a healthy house. With time, the exterior surfaces of a home start to accumulate build up from dirt, grime, algae, mold, mildew, bird droppings and other unwanted substances. In addition, natural causes such as ultraviolet light rays, wind and rain aid the physical attack on surfaces causing discoloration, oxidization and other degradation. House washing is a basic and essential part of caring for your property and protecting its value.
Our professionally designed low pressure, high volume equipment insures that your home will not be damaged.
NOTE: The roof of the house can be cleaned but is NOT included with our standard Exterior House Wash.
House Wash Prices
3 Bedroom Exterior House Wash and Internal Full House Clean Including Carpets for $700+ GST
3 Bedroom Exterior House Wash: $349 + GST
Roof Cleaning
Is your roof looking dull, stained, or covered in unsightly moss and debris? Don't let a dirty roof diminish the appeal and value of your home. Our professional roof cleaning service is here to restore the beauty and protect the integrity of your roof.
At Ultimate Clean, we understand the importance of a well-maintained roof. Not only does it enhance the overall aesthetics of your property, but it also plays a crucial role in safeguarding your home from weather elements and potential damage. Our team of skilled experts specializes in thorough roof cleaning, using state-of-the-art techniques and eco-friendly solutions to deliver outstanding results.
Don't let a dirty roof overshadow the beauty of your home. Contact us today and let our experienced professionals restore the shine and protect your roof for years to come. Experience the difference of a clean, well-maintained roof and enjoy the peace of mind that comes with it.
Exterior Walls Cleaning
All exterior walls are gently Washed from the gutter to ground level, including exterior gutters/spouting/downpipes.
First we apply a salt based cleaning agent which removes mold and fungus along with killing mold spores, thereby eliminating the return of green algae and black fungus.
We then wash off the same surfaces with LOW pressure water: Gentle Wash. All exterior glass is flushed off with fresh water to remove residue and excess detergent.
NOTE: The roof of the house can be cleaned but is NOT included with our standard Exterior House Wash.
Commercial Building Cleaning
First impressions matter, especially when it comes to your commercial building. A clean and well-maintained workplace not only creates a positive image for your business but also contributes to the overall health and productivity of your employees. At Ultimate Clean, we offer top-quality commercial building cleaning services tailored to meet the unique needs of your business.
Contact Us today to schedule a consultation and let us tailor a cleaning plan that meets your unique needs.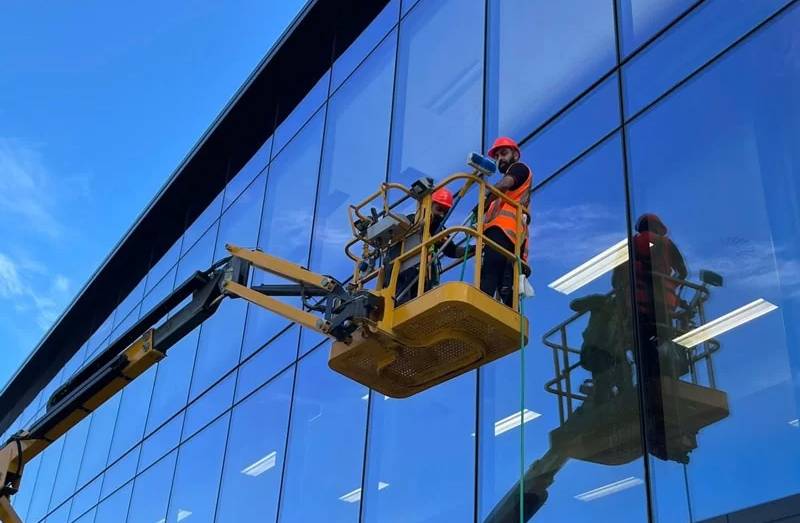 I got my house washed from ultimate clean, two weeks ago, they have done a marvelous job. My house looks like brand new and also the team members are very friendly. I highly recommend ultimate clean for cleaning services.
Sabrina Simon
Ultimate clean doing a regular clean for my rental properties from last two years.i been never heard any complaints from my tenants .They are so professional .Really happy customer.
Joseph Morton
I rang Ultimate to do an urgent clean at my sons house that he had just vacated for his bond. They did the clean the same day and my son and his Landlord were very impressed with the cleaning. They did an awesome job and were easy to communicate with from Australia. Thank you Ultimate you are great.
Carol McKenzie
Get A Quote for Exterior House Washing, Commercial Building Wash, Roof Treatments Today!
Call: 0800 025326
Or Fill the contact form and receive quotes through email